About
Institution
Institution

Portucalense University
Course
Education Level

Bachelor | Undergraduate & Master Integrated

Education area

Hospitality

Course languages

Portuguese, English
Description
This cycle of studies conveys specialized training in the area of Tourism and Leisure which is presented as sequential and complementary to that given in the 1st study cycles in Tourism Management, Hospitality Management, Economics, Marketing, Social Sciences, Geography, Heritage areas, Planning regional and Urban, and related fields.
The philosophy that underlies the curriculum of the MPhil structure in Tourism and Hospitality promotes understanding and mastery of hospitality in the areas of knowledge of tourism, based on a curious spirit, creativity, innovation and entrepreneurship, in close interaction with companies and organizations . Learning is centered on the student, promoting the development of self-employment skills and analytical and critical thinking, as well as strong social and cultural awareness. The teaching / learning methods foster technical and scientific expertise of Tourism, Leisure and Hospitality based on the needs of consumers, the involvement of local communities and the socio-cultural development of the territory based on collaboration with institutions, companies and partner organizations. Thus promotes a greater connection to the market sector, at the level of trainning, employability and applied research.
Institution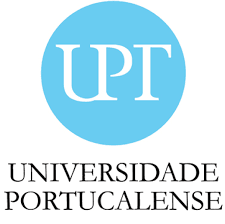 Portucalense University
Porto (Portugal)
The UPT aims to assert itself as a paradigm in higher education for its innovative interdisciplinary offer, taking advantage of the synergies of its departments. In a Europe whose concern is lifelong learning, UPT is a University of parents and children, contributing to Portugal becoming a knowledge-based, competitive and dynamic economy with more and better jobs and social cohesion.
Know more