About
Institution
Institution

IPV - Polytechnic of Viseu

School

ESTGL - Escola Superior de Tecnologia e Gestão de Lamego
Course
Education Level

Bachelor | Undergraduate

Education area

General Engineering and Technology

Course languages

Portuguese
Description
The course aims to enable, with appropriate training, technicians with higher education in the area of Tourism Management, namely in the areas of Culture and Heritage Management. In this way, the course is structured respecting the necessary connection between the areas of Tourism, Management, Culture and Heritage, and other scientific areas that will be integrated in the Final Project or Internship to be developed by the students.
Therefore, the main objectives of this course are:
To train qualified technicians, of a higher level, namely, agents, operators and tourist managers, capable of dynamizing a vital sector for the local, regional and national economy; To train technicians qualified for the management of the patrimony, of spaces of culture and leisure; Develop an enterprising spirit able to act in the creation and use of existing spaces, resources and resources, aware of the need to ensure the sustained development of the various offers; To promote the safeguarding of the natural, cultural and patrimonial patrimony by its adequate usufruct and diffusion; To know the products, the structure and the interactions in the tourist industry, being able to identify and respond in an appropriate way to the diversity of the actors involved in this industry; To detect opportunities for conservation and local and regional development through the creation or requalification of tourism products and services, in accordance with the principles of sustainability; Know and know how to analyze what cultural resources can become tourist products and understand the uses that can make a cultural heritage compatible; To know the main initiatives of valorization of the patrimony, particularly applicable to the natural, cultural or of leisure. Establish a relationship between the objectives of cultural heritage management and tourism management, in order to achieve a satisfactory tourist experience and culturally legitimate. Define methodologies, organize and control the holding of events, conferences, animation programs and special programs for groups; Show technical and scientific capacity to elaborate and participate in projects related to the increase of theoretical knowledge and experimentation in the fields of applied research, in connection with the public and private business world. To contribute, through research, to encouraging knowledge of local and regional realities and of existing resources and potential; Demonstrate competence to pursue sequential training studies in an advanced training perspective;
Institution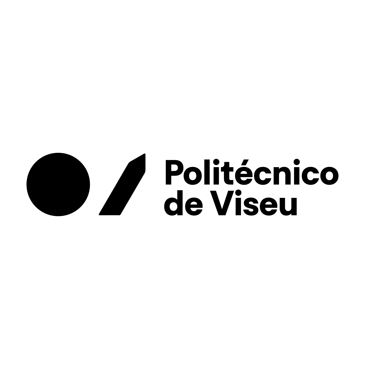 IPV - Polytechnic of Viseu
Viseu (Portugal)
ESTGL - Escola Superior de Tecnologia e Gestão de Lamego
Av. Visconde Guedes Teixeira
5100-074, LamegoViseu (Portugal)
(+351) 254 615 477
It is an institution of higher education whose objectives are the high level qualification, the production, and diffusion of the knowledge, as well as the cultural, artistic, technological and scientific formation of its students, in an international frame of reference.
Know more