About
Institution
Institution

IPS - Polytechnic Institute of Setubal

School

ESTBarreiro - Escola Superior de Tecnologia do Barreiro

Location

Setubal (Portugal)
Course
Education Level

Post Graduation | MBA

Education area

Computing and Information Technology

Course languages

Portuguese
Description
The master's degree in Biological Engineering and Chemistry aims to train professionals destined to a career in industry, which requires solid knowledge in chemical processes and biotechnological processes, as well as the capacity to develop and implement new solutions and technologies. The professional profile of the master here is oriented to the specific activities of preferential but not exclusive intervention in the biological industry or the chemical industry, according to the specialization strand of each of the branches provided in the training. Nevertheless, the Master in Biological Engineering and Chemistry has a solid general education in both areas, ensured by a strong common trunk transversal to the entire curricular plan, which allows him to find and develop innovative technical solutions for a wide range of problems, in different professional contexts, in the area of ​​Chemical Engineering, Biotechnology, and interface areas. This broadband training will enable them to train professionals capable of responding to the various challenges of the competitive and constantly innovating labor market.
Institution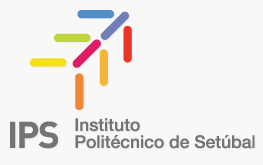 IPS - Polytechnic Institute of Setubal
Setubal (Portugal)
ESTBarreiro - Escola Superior de Tecnologia do Barreiro
Rua Américo da Silva Marinho - Lavradio
2839-001, SetúbalSetubal (Portugal)
(+351) 212 064 660
IPS Polytechnic Institute of Setúbal, Portugal is a public institution of higher education, which employs approximately 650 personnel and has app. 6 500 students.
Know more