About
Institution
Institution

IPS - Polytechnic Institute of Setubal

School

ESCE - Escola Superior de Ciências Empresariais

Location

Setubal (Portugal)
Course
Education Level

Bachelor | Undergraduate

Education area

Business and administration

Course languages

Portuguese
Description
The Bachelor of Accounting and Finance course provides a solid background in Accounting, Finance and Taxation, which will allow access to a wide range of professional exits. Its fundamental objectives are to respond to the needs of the business world and the specific nature of the region in which it operates. The Degree is primarily oriented to allow the graduates to leave the active life enabling professional practice in any organization.
Institution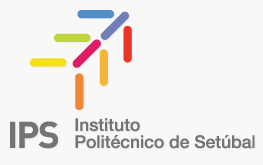 IPS - Polytechnic Institute of Setubal
Setubal (Portugal)
ESCE - Escola Superior de Ciências Empresariais
Campus do IPS, Estefanilha
2914–503, SetúbalSetubal (Portugal)
(+351) 265 709 300
IPS Polytechnic Institute of Setúbal, Portugal is a public institution of higher education, which employs approximately 650 personnel and has app. 6 500 students.
Know more