About
Institution
Institution

IPS - Polytechnic Institute of Setubal

School

ESCE - Escola Superior de Ciências Empresariais

Location

Setubal (Portugal)
Course
Education Level

Post Graduation | MBA

Education area

Business and administration

Course languages

Portuguese
Description
The MSc course in Accounting and Finance aims to provide a deepening and understanding of the theory and practice of Accounting and Finance, linking theory and practice and exploring themes in these areas from the point of view of those who will use financial information to evaluate and manage business performance. Curricular units are developed with the objective of providing fundamental knowledge for the performance of functions of financial controller, accountant, financial analyst, financial adviser, among others, in an integrated manner.
Institution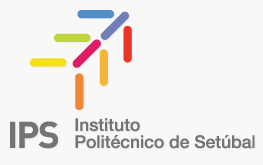 IPS - Polytechnic Institute of Setubal
Setubal (Portugal)
ESCE - Escola Superior de Ciências Empresariais
Campus do IPS, Estefanilha
2914–503, SetúbalSetubal (Portugal)
(+351) 265 709 300
IPS Polytechnic Institute of Setúbal, Portugal is a public institution of higher education, which employs approximately 650 personnel and has app. 6 500 students.
Know more