About
Institution
Institution

IPP - Polytechnic Institute of Porto

School

ISEP - INSTITUTO SUPERIOR DE ENGENHARIA DO PORTO
Course
Education Level

Bachelor | Undergraduate

Education area

Biomedical engineering

Course languages

Portuguese
Description
ISEP degrees develop technical, scientific and cultural skills and knowledge for innovation and professional practice, according to level 6 of the National Qualifications Framework. Graduates can thus enter the labor market after three years. CAREER PERSPECTIVES Medium and large-sized health units, namely hospitals and health centers with a minimum of clinical material, Public or Private Diagnostic and Imaging, Hemodialysis and Radiotherapy, Clinical Analyzes, Physiotherapy and Physiotherapy, etc. biomedical material factories and hospital or business representatives of clinical material and rehabilitation the Common Use Services of Hospitals of the Ministry of Health units or research centers in the field of biomedicine.
Institution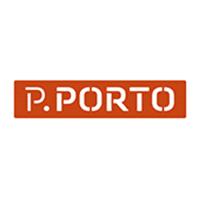 IPP - Polytechnic Institute of Porto
Porto (Portugal)
ISEP - INSTITUTO SUPERIOR DE ENGENHARIA DO PORTO
Rua Dr. António Bernardino de Almeida, 431
4249-015, PortoPorto (Portugal)
(+351) 22 83 40 500
The mission of P.PORTO is to create and further knowledge, science, technology and culture, and to provide students with technical, scientific, artistic and transverse skills that articulate knowledge and action, so as to become the agent of transformation at home and abroad, and through intervention contribute to the wise development of society.
Know more