About
Institution
Institution

IPP - Polytechnic Institute of Porto

School

ESMAD - ESCOLA SUPERIOR DE MEDIA ARTES E DESIGN
Course
Education Level

Bachelor | Undergraduate

Course languages

Portuguese
Description
This cycle of studies aims to train students in the use of languages and technologies of audiovisual, photography and cinema. The theory and practical domain in the use of audiovisual tools, viewed from a creative and aesthetic point of view, promotes conceptual and methodological creation in two domains: - Technical domain: practice in the use of audiovisual equipment, which are seen as creative and aesthetic tools information and audiovisual communication; - Artistic domain: developing concepts in the image arts, namely in the areas of video, photography, sound and lighting. The curriculum includes a group of curricular units in the areas of photography, film, video, television, visual studies, design and computer science.
Institution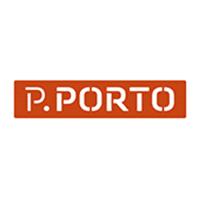 IPP - Polytechnic Institute of Porto
Porto (Portugal)
ESMAD - ESCOLA SUPERIOR DE MEDIA ARTES E DESIGN
Rua D. Sancho I, 981
4480-771, Vila do CondePorto (Portugal)
(+351) 252 291 700
The mission of P.PORTO is to create and further knowledge, science, technology and culture, and to provide students with technical, scientific, artistic and transverse skills that articulate knowledge and action, so as to become the agent of transformation at home and abroad, and through intervention contribute to the wise development of society.
Know more