About
Institution
Institution

IPP - Polytechnic Institute of Porto

School

ESS - ESCOLA SUPERIOR DE SAÚDE
Course
Education Level

Bachelor | Undergraduate

Education area

Health and Medicine

Course languages

Portuguese
Description
Prevention: outlines and develops awareness and screening actions among the general population, school populations and groups at risk, with the objective of preserving auditory and vestibular health. Diagnosis: Plans, performs and interprets diagnostic exams to identify, quantify, and qualify changes to the audio-vestibular and facial system. Auditory Rehabilitation: it selects the auditory technical aid, promotes the adaptation and the audiological and audioprotésico accompaniment. Vestibular Rehabilitation: plans and executes protocols that are designed to restore balance. Teaching: Plans and participates in training and qualifications for and for the profession and in the training and titling of other professionals. Research: Plans and implements research and development (R & D) projects to develop new theories and methods or improve existing ones.
Institution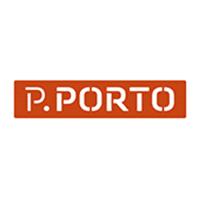 IPP - Polytechnic Institute of Porto
Porto (Portugal)
ESS - ESCOLA SUPERIOR DE SAÚDE
Rua Dr. António Bernardino de Almeida n.º400
4200-072, PortoPorto (Portugal)
(+351) 222 061 000
The mission of P.PORTO is to create and further knowledge, science, technology and culture, and to provide students with technical, scientific, artistic and transverse skills that articulate knowledge and action, so as to become the agent of transformation at home and abroad, and through intervention contribute to the wise development of society.
Know more