About
Institution
Institution

IPP - Polytechnic Institute of Porto

School

ISCAP - INSTITUTO SUPERIOR DE CONTABILIDADE E ADMINISTRAÇÃO DO PORTO
Course
Education Level

Bachelor | Undergraduate

Course languages

Portuguese
Description
The main purpose of the study cycle is to train graduates with solid knowledge in the area of ​​Accounting and Business Administration and to be able to cope simultaneously with the new information technologies. In this perspective the fundamental objectives are: - to train professionals capable of responding to the challenges of the new organizational paradigms and information technologies; - prepare qualified technicians capable of carrying out a global analysis and a general understanding of organizational phenomena; - to provide students with solid training in Accounting and Administration capable of designing accounting information systems, internal control systems and preparing and analyzing economic, financial, budgetary, analytical and fiscal information. The skills provided enable future professionals to work in a wide range of companies and public or private organizations, acting in a team context and diverse conditions, on the basis of initiative, opportunity, innovation and continuous improvement.
Institution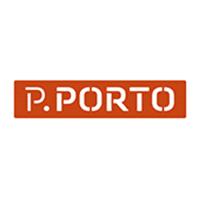 IPP - Polytechnic Institute of Porto
Porto (Portugal)
ISCAP - INSTITUTO SUPERIOR DE CONTABILIDADE E ADMINISTRAÇÃO DO PORTO
Rua Jaime Lopes Amorim, s/n
4465-004, S. Mamede de InfestaPorto (Portugal)
(+351) 22 905 00 00
The mission of P.PORTO is to create and further knowledge, science, technology and culture, and to provide students with technical, scientific, artistic and transverse skills that articulate knowledge and action, so as to become the agent of transformation at home and abroad, and through intervention contribute to the wise development of society.
Know more