About
Institution
Institution

IPC - Polytechnic Institute of Coimbra

School

ISCAC - Instituto Superior de Contabilidade e Administração de Coimbra

Location

Coimbra (Portugal)
Course
Education Level

Post Graduation | MBA

Education area

Computing and Information Technology

Course languages

Portuguese
Description
Pioneer in Portugal, took into account the main frameworks and market certifications, highlighting the alignment with the ISACA Model Curriculum for IS Audit and Control and covering the main relevant knowledge areas in the context of international certifications, such as case of the ISACA CertifiedInformation Systems Auditor (CISA), being the 1st in Portugal to obtain ISCAC recognition.

With the objective of extending to geographically more distant students the possibility of participating in one of the Post-graduations of reference in the areas of audit, risk and Control of Information Systems, namely the CPLP, the distance learning system was created in Collaborative Multimedia Environment (Live Training) with synchronous sessions. In this way it is possible to reconcile the practical and professional spirit of the curriculum of PG and to promote collaboration and sharing of knowledge and experiences among all students, teachers and other ISCAC community, in particular its ISACA Students Group (1st in Portugal).
Institution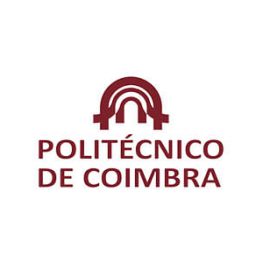 IPC - Polytechnic Institute of Coimbra
Coimbra (Portugal)
ISCAC - Instituto Superior de Contabilidade e Administração de Coimbra
Quinta Agrícola - Bencanta
3040-316, CoimbraCoimbra (Portugal)
(+351) 239 802 000
Established in 1979, the Polytechnic Institute of Coimbra is a Public Higher Education Institution located in the West centre of Portugal, in the city known for centuries as the "city of students".
One of the ten largest and major institutions of public higher education in Portugal, with six units.
Know more