About
Institution
Institution

IPC - Polytechnic Institute of Coimbra

School

ISCAC - Instituto Superior de Contabilidade e Administração de Coimbra

Location

Coimbra (Portugal)
Course
Education Level

Post Graduation | MBA

Course languages

Portuguese
Description
Although recent, the concept of management applied to heritage has become increasingly necessary to achieve all the plurality of objectives with which the heritage is currently understood.
The structure of the MBA, divided into 3 modules, aims at the first one, designated as Patrimony / Institutions, in addition to a general framework, to establish the scope of framing of the concept of heritage and within this of material heritage.
The second module, called Heritage, Management, Education and Communication, will analyze the resources and processes in a comprehensive vision of the means that can be applied to a development that is intended to be sustainable, that is, balanced and human.
The third module, called Patrimony: Management and New Perspectives, will be devoted to the analysis of some examples and practical cases of heritage management, favoring national examples, and especially of the Coimbra area and establishing the connection with the analysis of previously transmitted concepts and discussed.
This MBA is intended for holders with the minimum degree of graduates who wish to develop knowledge and skills for the management of Material Heritage: heritage or cultural agents; autarchies or members of local authorities, architects; etc.
As long as they have an appropriate curriculum in this area of ​​knowledge, they may be accepted.
Institution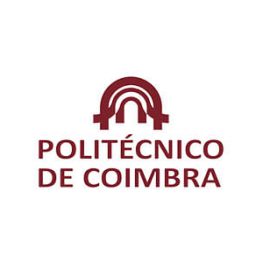 IPC - Polytechnic Institute of Coimbra
Coimbra (Portugal)
ISCAC - Instituto Superior de Contabilidade e Administração de Coimbra
Quinta Agrícola - Bencanta
3040-316, CoimbraCoimbra (Portugal)
(+351) 239 802 000
Established in 1979, the Polytechnic Institute of Coimbra is a Public Higher Education Institution located in the West centre of Portugal, in the city known for centuries as the "city of students".
One of the ten largest and major institutions of public higher education in Portugal, with six units.
Know more