About
Institution
Institution

IPC - Polytechnic Institute of Coimbra

School

ISCAC - Instituto Superior de Contabilidade e Administração de Coimbra

Location

Coimbra (Portugal)
Course
Education Level

Post Graduation | MBA

Course languages

Portuguese
Description
This postgraduate course will have the following objectives:
Show the global scope of the real estate sector in its widest sense, its various segments and future prospects,
Opening credible, in-depth professional horizons into a crucial top-of-the-line activity for our future economy,
Provide supplementary knowledge tools in general domains, although more directly related to that activity,
Focus on the perspective of building future business plans in the area of ​​valuation and management of real estate, creating or deepening skills in this professional area.
Addressees:
Degree in Economics and Management
Bachelor of Engineering and Architecture
Graduates in Administration, Accounting, Law or Taxation
Professionals with proven experience in the real estate sector (Mediation, Recruitment, Civil Construction), although without superior training
Professionals related to the management and evaluation of tangible assets
Professionals related to investment and real estate financing
Professionals from other branches, with an interest in the themes
People in search of new alternatives or new professional opportunities
Institution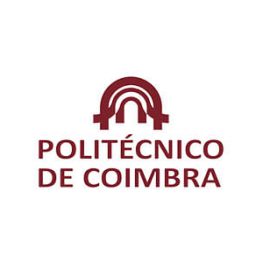 IPC - Polytechnic Institute of Coimbra
Coimbra (Portugal)
ISCAC - Instituto Superior de Contabilidade e Administração de Coimbra
Quinta Agrícola - Bencanta
3040-316, CoimbraCoimbra (Portugal)
(+351) 239 802 000
Established in 1979, the Polytechnic Institute of Coimbra is a Public Higher Education Institution located in the West centre of Portugal, in the city known for centuries as the "city of students".
One of the ten largest and major institutions of public higher education in Portugal, with six units.
Know more