About
Institution
Institution

IPC - Polytechnic Institute of Coimbra

School

ISCAC - Instituto Superior de Contabilidade e Administração de Coimbra

Location

Coimbra (Portugal)
Course
Education Level

Post Graduation | MBA

Course languages

Portuguese
Description
The program of the MSc course in Accounting and Business Taxation then proposes a specialized and professional training in which practice and theory combine to develop the following competencies:
1. Interpret and properly apply tax regulations according to different organizations;
2. Provide tax advice to companies in the different stages of the business growth and development process, from the creation of the business unit to its liquidation and dissolution, based on tax legislation currently in force;
3. be prepared to find an appropriate solution to the specific tax problems of enterprises, irrespective of the tax rules in force and the tax systems of general or specific undertakings;
4. Provide an adequate response to the problems of corporate tax planning and management of companies;
5. Provide tax advice to companies and individuals, in an international context, based on existing national, Community, and international fiscal legislation;
6. Know the tax guarantees available to taxpayers and mobilize legal means to defend taxpayers' rights;
7. Know and distinguish tax process procedure and act within the procedure and tax process;
8. Perform all the tasks inherent to the tax compliance process of the companies;
9. Understand the process of international accounting harmonization and its implications for generating financial information for companies;
10. To have knowledge about the main impacts of International Accounting Standards (IAS) in the preparation and presentation of corporate financial reporting;
11. Understand the structure of the different accounting standards, their objectives and forms of disclosure;
12. Understand the main differences between international and national legislation, both in the accounting and tax aspects.
Institution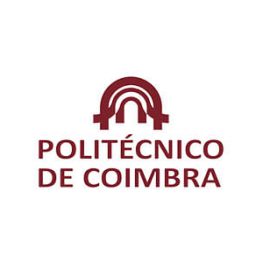 IPC - Polytechnic Institute of Coimbra
Coimbra (Portugal)
ISCAC - Instituto Superior de Contabilidade e Administração de Coimbra
Quinta Agrícola - Bencanta
3040-316, CoimbraCoimbra (Portugal)
(+351) 239 802 000
Established in 1979, the Polytechnic Institute of Coimbra is a Public Higher Education Institution located in the West centre of Portugal, in the city known for centuries as the "city of students".
One of the ten largest and major institutions of public higher education in Portugal, with six units.
Know more